Rhoda Madrid - Ripples of Hope for that U.S. RN Dream #TellYourStory
Life is a series of ups and down, and the ones who emerge victorious have the generous chance to create ripples of hope that may touch, change and eventually spark progress in the lives of others.
Possibly you, the reader, is one of them. The only question that lies ahead is are you ready for that same change for career growth?
Resilience - this is one thing that Rhoda Madrid, a registered nurse, a wife, and a mother of four undeniably had.
Once she knew for herself that she had to make a definitive choice – the choice to push forward, breaking down that familiar wall of hardship we all have to go through in order to progress from our current and conventional state, she did not hesitate to drive on through.
We think that this quality separated her from many.
Like most of us, Rhoda wanted to give a comfortable life to her family. However, she had to go through a plethora of peaks and valleys as she went along her journey, which can make her colorful story influence and motivate dreamers to believe that failure is a necessary phenomenon of life.
Early on, she became a registered nurse in the year 1994 and got married a year after that. She and her husband eventually had three kids while her husband worked in a good company, giving them an adequate lifestyle. Years went by and life was beginning to look great, although she mentioned that they were still struggling with their bills from time to time even if the couple worked in good positions.
Employed as a nurse supervisor in Garcia General Hospital in Marikina Philippines, Rhoda started feeling that she had been doing great in her career. But she had an epiphany after her fourth child was born. She knew she had to do something in order to progress further.
Most of us would be in a great dilemma. But she was not. She knew exactly what to do.
She decided right away that she wanted to work abroad with the ultimate goal of getting to the U.S.A.
A prerequisite of getting to the US is the NCLEX (National Council Licensure Examination) and Rhoda admitted that this test was daunting for her. Hence, she did not take the NCLEX at first as she felt that she was always short of being ready. This fear went on for quite some time, but with the support of her superiors in Garcia General Hospital allowing her to take three months of leave in order to focus on her review, she was able to prioritize her test. Finally, with determination, hard work and perseverance she was able to pass NCLEX exam in the year 2007.
We in Unistaff know oh so well that even if you think that you know enough for a test, there is always that feeling of uncertainty, which will pull you in little by little towards yielding from your goals. We think that her past hospital did a great deal of contribution towards her advancement.
Rhoda thought that her American dream will be at last finalized after passing the exam, though unfortunately, Visa Retrogression occurred. This meant that her deployment would be pushed back with great uncertainty. To put into perspective, some nurses had to wait 5 years for their priority dates when this Visa Retrogression happened. This then drove her to come up with a tough alternative decision of working in Saudi Arabia for the meantime. On the bright side, new experiences and new friends welcomed her in spite of the many great challenges which tested her faith.
One other great trial she had to overcome was when she encountered a crucial health problem and needed to undergo multiple surgeries as she was diagnosed with DUB/ Dysfunctional Uterine Bleeding. As a result, she had to leave her work in Saudi Arabia to focus on her health conditions. She had a Hysterectomy with Appendectomy and Carpal Tunnel release on her right hand. To add to a growing list of worries, after leaving her work as an OFW, the company where her husband was working had filed a redundancy and he was one of those who were given a forced resignation. Life was beginning to crumble for her family.
These adversities would make most people lose hope, but not Rhoda.
These circumstances did not stop her from dreaming. She chose, instead, to believe and have faith that everything will be well in its own time as long as she stayed strong. Breakthrough comes almost always after a breakdown. Rhoda's struggles molded her to be tough and to be ready to face new challenges. And so, she pushed on. Rhoda was in the point where she had no choice but to humble herself and to see how God would pave the way for her. She prayed and asked guidance from God. She then sought help from her family and friends who were definitely there for her at her time of need.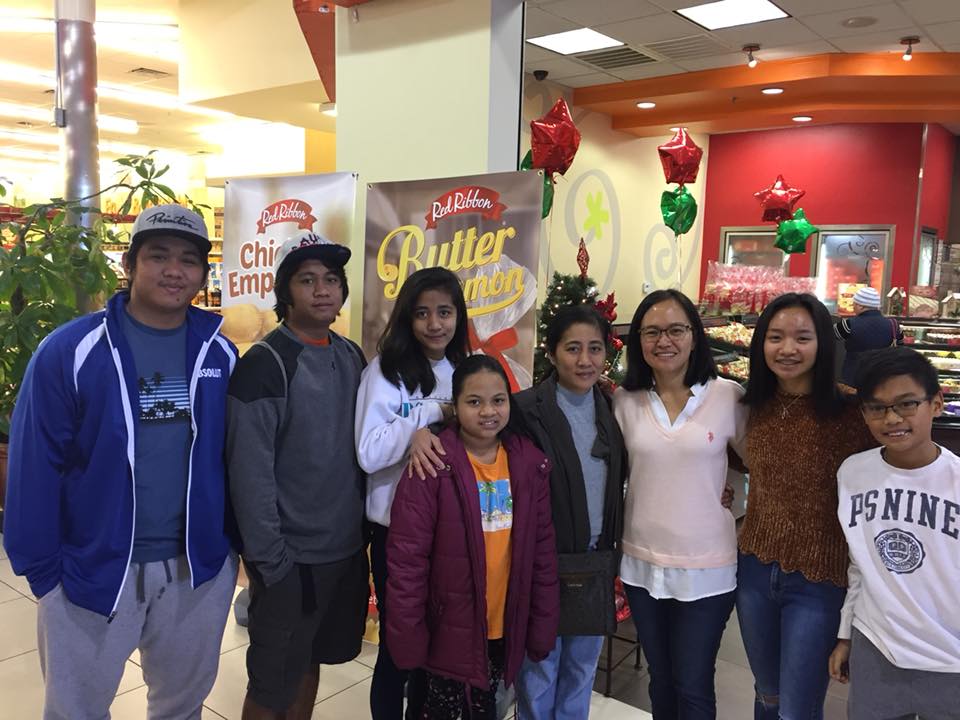 Sometimes, the answers we seek lie close to home.
One day, Rhoda searched in the internet in hopes of finding something that might help her on achieving her dream career until she found Universal Staffing Services Incorporated on Facebook, she inquired and we then delivered.
Alas, after nine long years of waiting, her most awaited moment of her life finally arrived on June 2016. Rhoda was one of those who got lucky to be deployed in Arizona with three years contract in the facility. She was able to bring her family in the United States, enjoying each moment of their lives being together and living comfortably. Rhoda mentioned how much she loved the place, that feeling of being surrounded by tall pine trees, the hospitals, and how warm the people were in the community and her hospital.
For twenty years of service, we at Unistaff witnessed a great abundance of different life struggles of nurses experiencing hardships in fulfilling their dream careers not just for the United States, but all over the world just like Rhoda. Many of our Filipino professionals lose their hope due to personal circumstances, change of plans, failure of essential exams and being financially challenged. These are the main barriers from their career goals. Hence, our decades of experience have helped us find answers and have allowed us to help these Filipino professionals struggling like Rhoda to not to give up easily in achieving their dreams through various programs and facilities we and our partner clients provide.
Eventually Rhoda surpassed the huge challenges of her life after the retrogression. Her U.S dream has been finally realized with her Unistaff family and our valued U.S. Partners with their vast benefits which help better equip our professionals with the means to complete their journeys.
Inspirational words full of wisdom of Rhoda for aspiring nurses:
"Every nurse who sets his/her feet here in the United States have faced a lot of challenges and struggles. Is it worth it? Definitely yes. Prayers, perseverance and determination are my key to success. Truly, God answers our prayers in his most perfect time. So for those nurses who are still patiently waiting for their PD, be more patient. Just hold on to your dreams. Your time will come, and you will reap the fruits of your labor, just like us. Thank you."

"I am so thankful to all the staff in Universal Staffing for guiding me all the way, and for all their support. From the bottom of my heart, a million thanks to all of you who made my American dream come true!"
Rhoda's life experience contributes to a remarkable history of generations and generations of OFWs who continue to show their expertise in their craft, providing the world a prestige that only we Filipinos could display. Rhoda's story is one that will help impact the lives of thousands more, eventually contributing to a rapidly changing world fueled by globalization and progress.
Rhoda, we in Unistaff are proud of you and your achievements. We are also happy that you are living the American dream! You were victorious in the fight of life and you earned this! You have now generously blessed all of us with a truly inspiring story. We wish you and your family well always. Hopefully, we could visit you one day!
Back here, we will continuously do our part in making others like you realize their own dreams and career goals. By the end of the day, all we really need is a little push towards the right direction.
Once again, the question for today's generation arises:
Are you ready for your career growth?
Rhoda decided already. You could too.
What are you waiting for?! The U.S. will not come to you. The quickest way to get there is through the USCDP. And the perfect time for you to become a member of the USCDP program is NOW!
To subscribe to our advisory regarding our next USCDP Orientations or our Online USCDP Orientations, please click the photo below:
Just like Rhoda, you could #GrabTheOpportUNIty now at Unistaff. Check out our Job Openings page and be up to date with international job vacancies.
For others out there who want to inspire, to be heard, and to simply give us a message, please do #TellYourStory at stories@unistaff.us.
Contents of this article were derived from Mrs. Madrid's testimonial submitted to our Unistaff team.
← Back to List of News