Nurse - ( 100 )
Closing Date:
Jan 04, 2022
Principal:
Professional Placement Services
Qualifications:
Candidates must have at least Bachelor's / College Degree
The job requires both Male and Female applicants.
Minimum of 1 years working experience is required for this position
Applicants must be 21 to 50 years old.
Additional Qualifications:
Current PRC license
Current US State License or eligibility letter (NCLEX)
Current IELTS (employer pays for Visa Screen)
Current experience in a tertiary hospital in the Middle East is an advantage
Some of their benefits include:
Free Premium Processing of I-140 Immigrant Petition (including spouse and children)
Reimbursement for NCLEX, IELTS exams and Visa Screen
Eligible for Direct Employers PTO days, Retirement Plan and Health,Dental and Vision Insurance Plans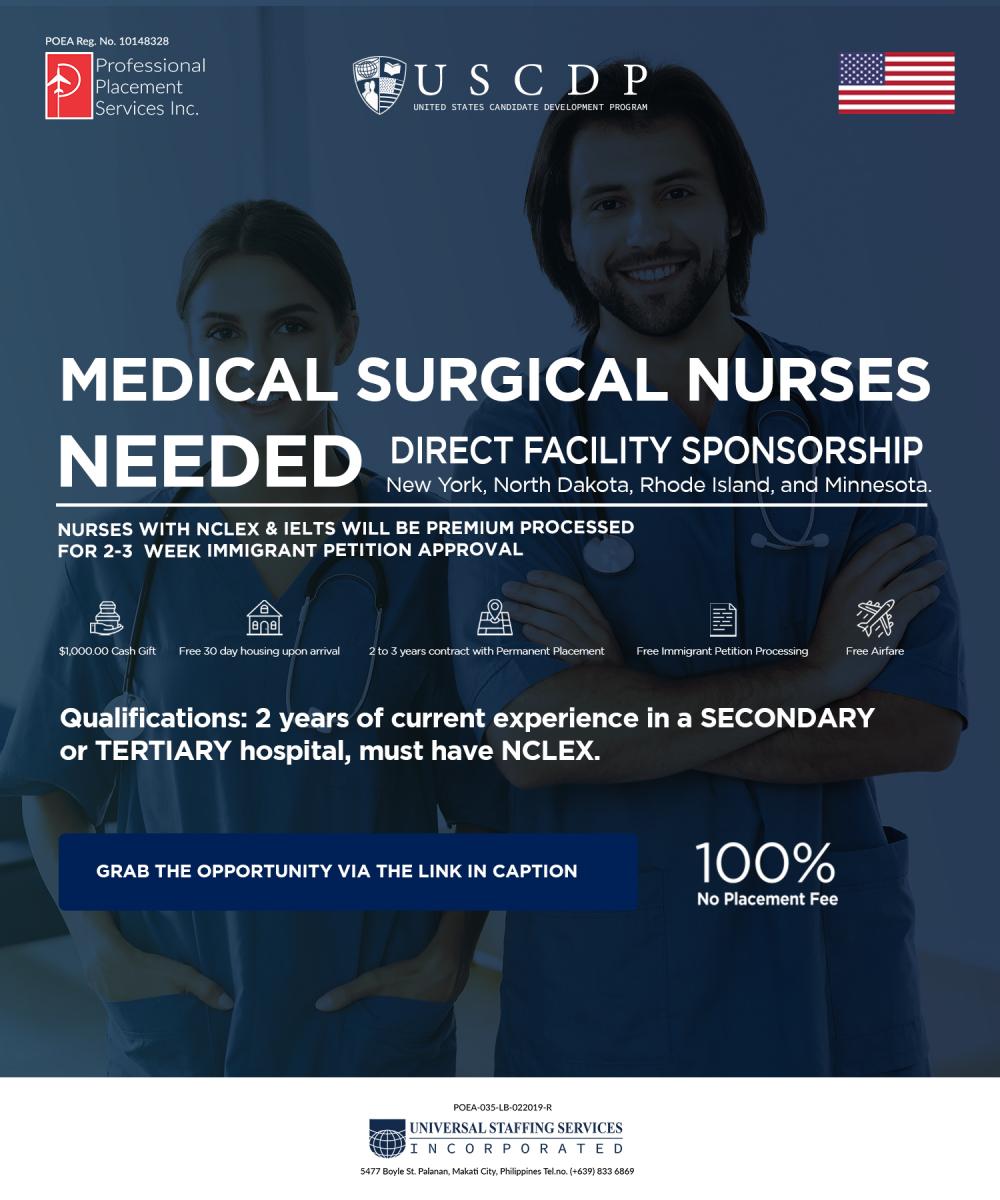 USRN Testimonials
1.) Glenn Gregorio
2.) Rhoda Madrid
3.) Edwin Cabahug
4.) Virgie Roy
If you already have a Unistaff Online Account,
please log in before applying through Job Opening.
Login here